Landscape Lighting adds elements of beauty, character and safety to your home.  Path lights, accent lights and deck lights enhance the unique styling of your property, while offering the functionality and peace of mind of a well lit outdoor space.
Piedmont, LLC offers custom design Landscape Lighting. Our software allows customers to preview the landscape lighting design to help ensure proper placement for optimal visual enhancement.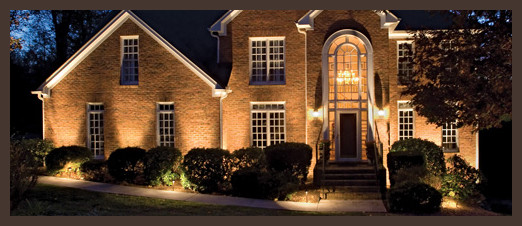 Energy Efficient Lighting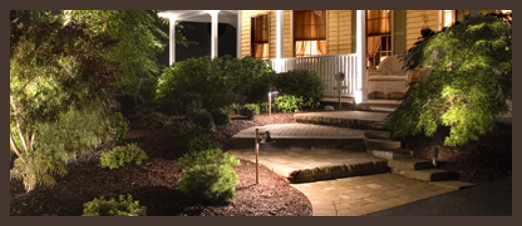 To maximize our customers energy savings and provide a hassle free experience the landscape lighting is customized for automatic on and off times via timers. Our landscape lighting is installed by a noninvasive procedure which will not disrupt current landscaping.
Piedmont, LLC provides our customers with the latest Landscape Lighting Technology by using LED lighting. The LED Lighting allows customers to receive ten times the bulb life verses the traditional incandescent bulbs.
311 East College Ave. | Shelby, NC 28152
SEND US A NOTE!
Have a project and need an estimate?
or give us a call
704-600-6534